Is your closet filled to the brim?
---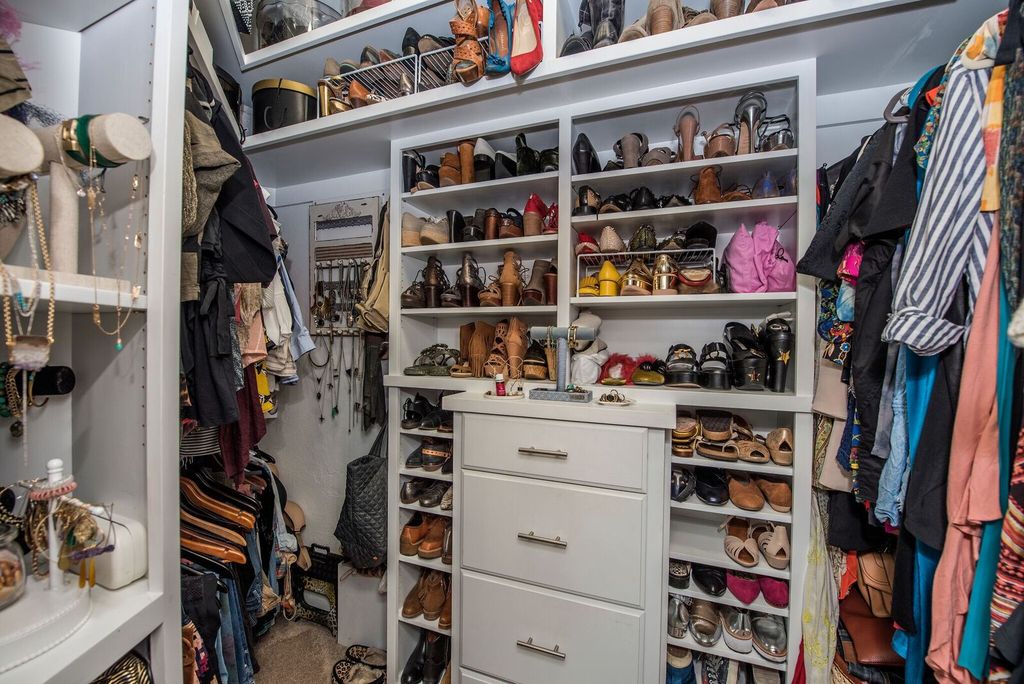 Are you dreaming of more space? I have not met very many women or men who would not desire to have a little extra closet space. We change sizes and want to keep some of those just in case we can wear later, or we need additional places to keep our out of season clothing. Many people have career clothes, sports and hobby clothing as well as just time to relax and chill clothes. And then there are the style trends we want to follow!
Do not feel bad! Do not let the minimalist or organizational people make you feel guilty as they tell you to just get rid of some stuff! Instead let's explore a few ideas to give you the space you desire:
First, there are tons of systems available to maximize your current closets. Check out my favorite the Container Store! And guess what, a brand new one just opened in Oklahoma City by Penn Square Mall. So now we don't have to trek down to Dallas to find what we need. Another great place to find ideas is at Ikea. Upstairs they have tons of displays to get ideas. But sorry you will still have to head to Dallas for this one.
Second idea is to build a she-shed in the backyard! Have you seen the commercials for these lately? There was also a recent post on HGTV showing several ideas of ways to make this space your own. I have a friend that keeps all of her out of season clothes in her storage building out in the backyard.
Another idea to gain more space is to find another closet that you could re-purpose to a clothes closet. Could you move the linens somewhere else? Or could you move some storage out to the garage or attic. Speaking of attics, I have another friend that built a 250 square foot walk-in closet into her attic space. She calls it her dollhouse!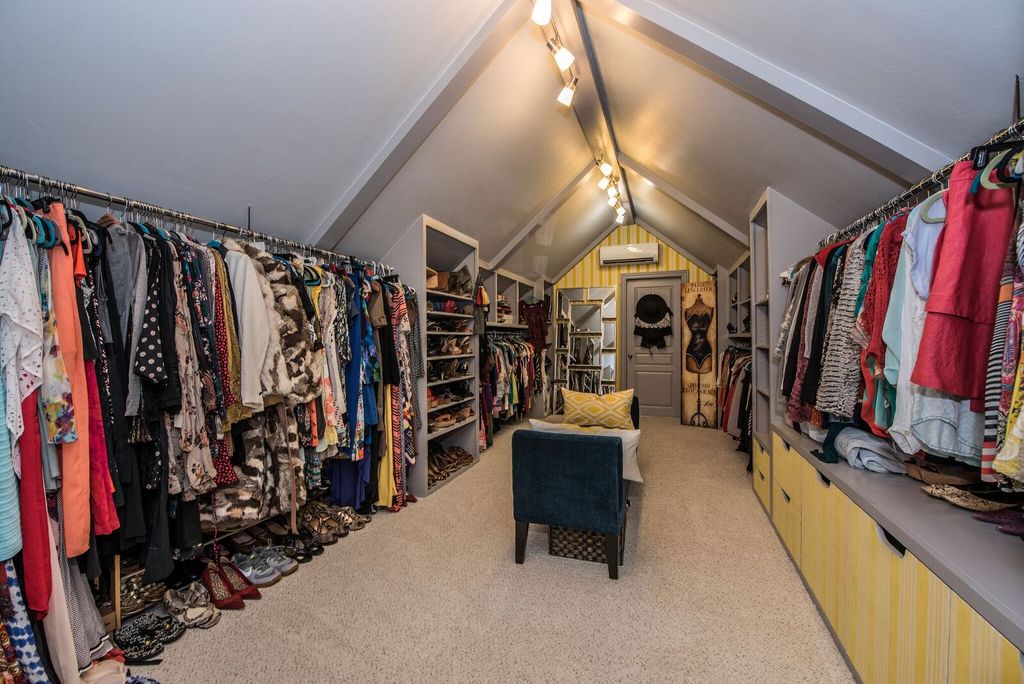 Okay here it is my last idea! And a shameless plug! If you need more closet and storage space, it may be time for a move. Let Tom and me help you find your dream home with more room for everyone! Give us a call. We will make the process really easy. Perfect!
And P.S. I can show you that to "die for" attic closet! It could be yours!